September 2022
Apple updates the Pi on All Things Apple
September 24, 2022, 10:00 a.m. to 12:30 pm.
Note: this will be a virtual meeting via Zoom.
Join Washington Apple Pi in welcoming an Apple representative to give us an update on All Things Apple (that we know about as of the meeting date). The Apple representative will not talk about whatever it is that Apple may announce in October, though there may be a reference or two to macOS 13 Ventura as a "future" release.
What the representative probably won't talk too much about (because it isn't shipping yet) is the item shown below: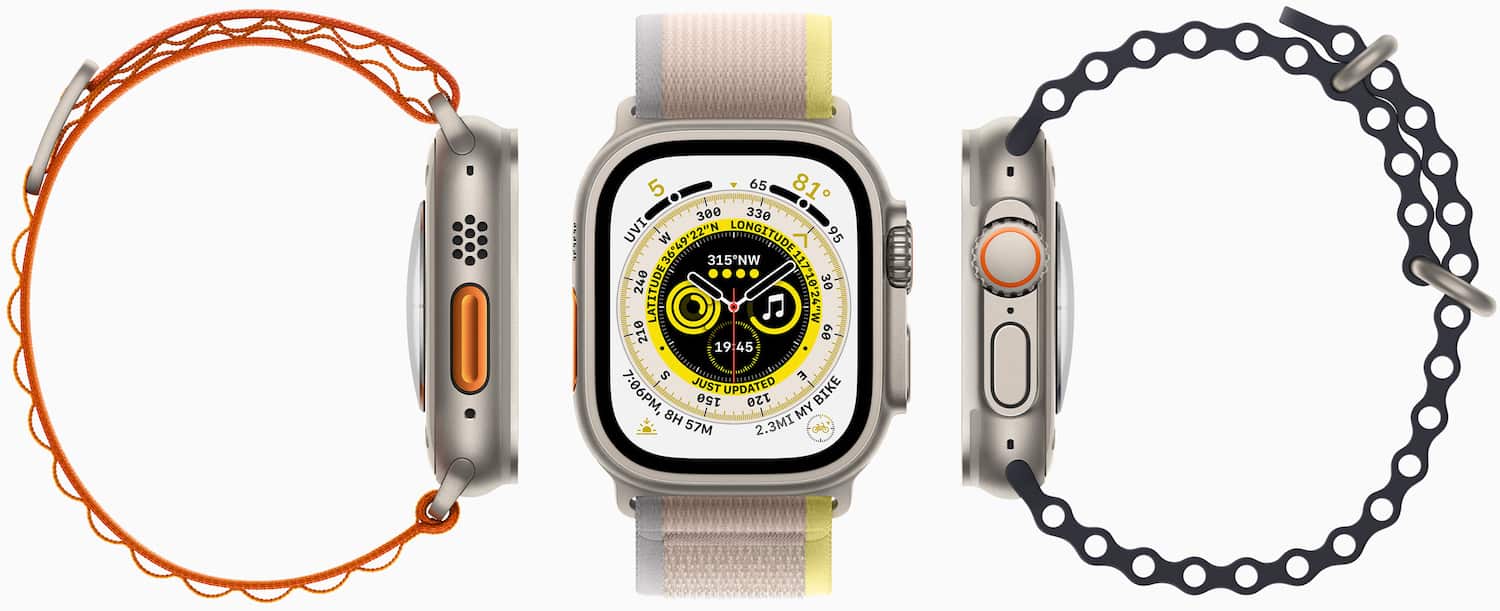 Apple Watch Ultra: it talks to satellites. It makes phone calls. It has a siren. It can work on mountain peeks, or under the sea. It has a compass, GPS, and almost as many sensors for bodily activity as a NASA spacesuit. It also, I guess, tells time.
The Zoom meeting invitation will be posted on the Pi's conferencing system, the TCS, and sent out to members via Email. Please check your Zoom profile online to be sure it contains your full name, because for security reasons, we can't let anyone in without their full name.
Important! if you use the Zoom app (instead of a web browser), check in advance that you have version 5.11.11 or better. There are significant security issues with older versions.

We'll start with a Q&A, so please send us any questions for us to queue up for the panel.


Please remember to use the Attendance Check-in link, https://wap.org/attend
---