About Washington Apple Pi
Washington Apple Pi (or WAP or just "the Pi") is a community of people with a common aim: to improve our knowledge and enjoyment of Macintosh computers and Apple mobile devices, and do it in such a way that respects a member's level. We approach this through such things as social activities, sharing, fun, cooperative activities, mentoring and education.
History
Washington Apple Pi celebrated its 35th anniversary in 2013. We've been around far longer than most personal computer organizations, and virtually all computer companies. That means we not only have a vast knowledge of what went on before Apples and Macs, but a desire to keep pushing ahead as well. We have accomplished so much over the years, but there is still much that needs to be done. Won't you join us?
Inspiration
Something about meetings. Something about meetings. Something about meetings.
Something about journals. Something about journals.
Collaboration
Something about Clubhouse Saturdays. Something about Clubhouse Saturdays. Something about Clubhouse Saturdays.
Something about the TCS. Something about the TCS. Some brilliant pun involving beef jerky and the TCS.
Non-Profit
Washington Apple Pi is organized as a non-profit social club - the IRS says we're a (Section 501(c)(7)). As such, we are run by volunteers for the benefit of our members. It is through those volunteer efforts that we produce a magazine, host online forums and services, and gather in regular and ad-hoc groups to exchange information, experiences and instruction. And have fun.
Contact Us
Members can always find the best and fastest help on the TCS forums where fellow members and volunteers gather 24/7 to discuss issues and solve problems.
Not a tech support matter? Write to office@wap.org. Or telephone 301-984-0300 and leave a message with enough detail to route you to the right person.
Map to Clubhouse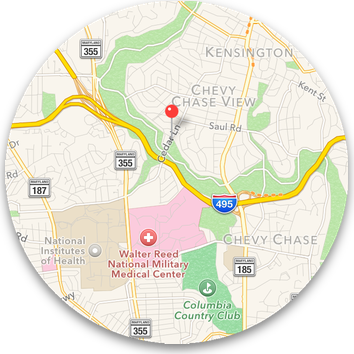 The Pi's clubhouse is located inside the Cedar Lane Unitarian Universalist Church in Bethesda.
This is where we hold most informal and special interest meetings.
Map to General Meeting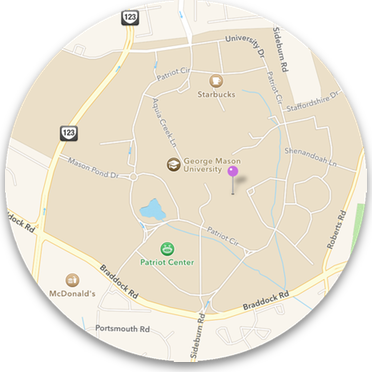 Many but not all of our monthly General Meetings are held on the campus of George Mason University.
Always check the event announcement for exceptions and details.
Announcements Mailing List
Staying informed is easy: sign up for the Pi Announce mailing list. If you wish, you can just as easily unsubscribe at any time.
---