Washington Apple Pi Journal, February 1979
February 1979: Vol. 1, No. 1, page 1. While the Washington Apple Pi users group had been operating for many months, this first issue of the Journal was also the first time a formal name was suggested.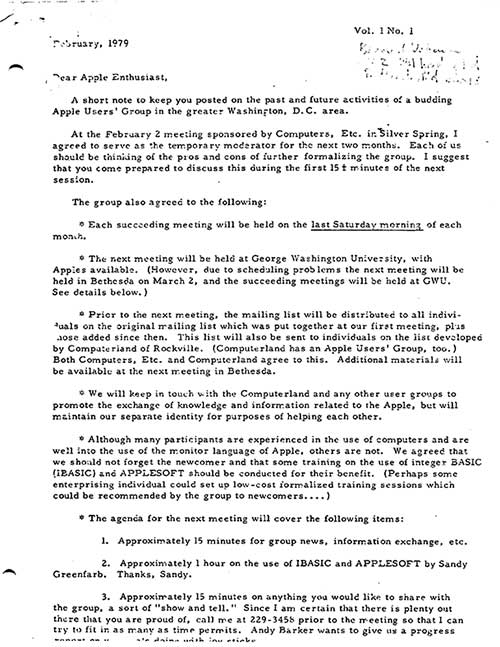 Click on image for full size version.
---